I hope everyone had a wonderful holiday! I had a great holiday despite a huge blizzard hitting Massachusetts right after Christmas. It was still awesome because I was able to spend some quality time with family! <3
With 2010 coming to a close, I thought I would do a year in review for the AmazingMiniatures blog!
The Most Viewed Post:
Making A Modern Dollhouse Bookcase, Sept 1, 2010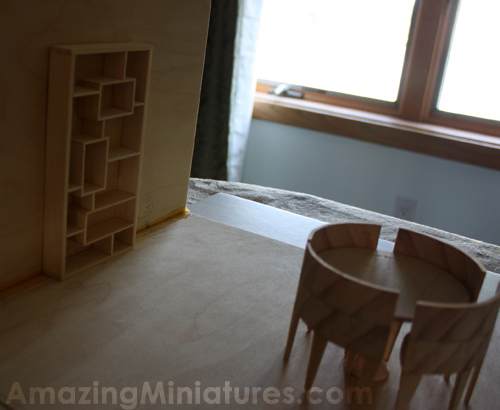 This is pretty much the blog post that started the uptick in traffic, thanks in part to it being a featured link on MiniModern's blog!
The Most Commented Post:
Win a Miniature Modern Bookcase: A Facebook Giveaway, November 5, 2010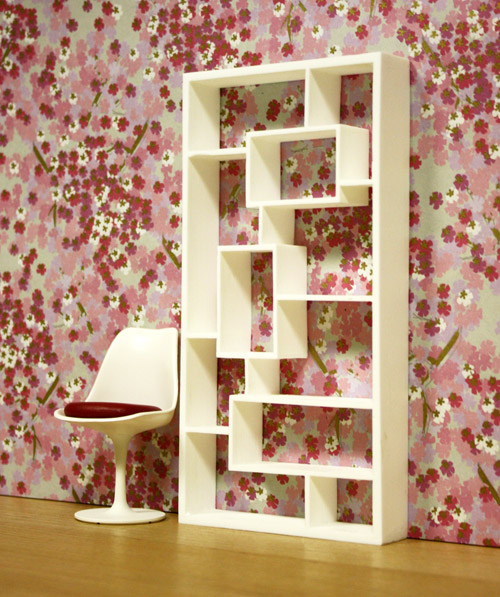 Okay, to be fair, it was a contest post where commenters would get a chance at winning the bookcase above, but still.. the second best was a 3 way tie at 8 comments and this was my easy way out. 😉
My Personal Favorite Post:
Going Green in the Coventry Cottage, December 4, 2010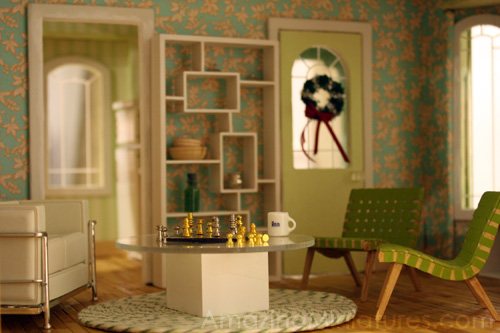 It's my favorite post because I had so much fun setting up the scene! Not to mention the above picture is my favorite mini scene of all time currently.
My Top Link Referrer:
MiniModern is one of the bloggers that clued me into the modern side of miniatures in the first place!
My Top Commenter:
The comment counter on the side says only "9" currently, but I can assure that it is way more than that! Not only is she my top commenter, she's also one of my favorite! 😉
In Conclusions:
Despite the blog picking up late in the year (early Sept), it was still a great year in blogging and mini-ing. It was also my first full year with this blog! My goals for next year is to have more regular posts (at least 2 posts a week), as well as more comments and interaction with others. I just love the miniature community!