As the title of this post suggests, the framework for my Coventry Cottage is finally placed together and glued!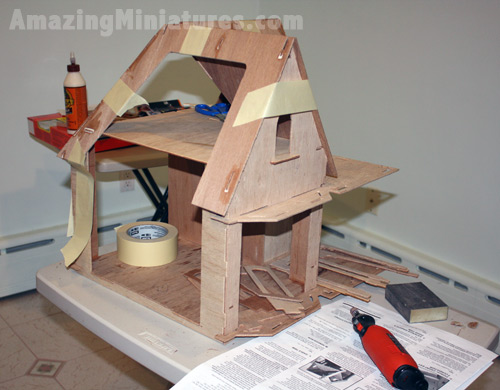 Of course, there is liberal use of duct tape to make sure the pieces stick together while the glue dries.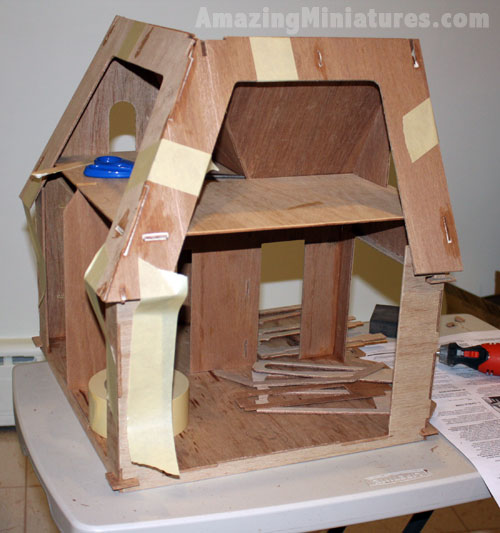 The image above has a nice view of the interior.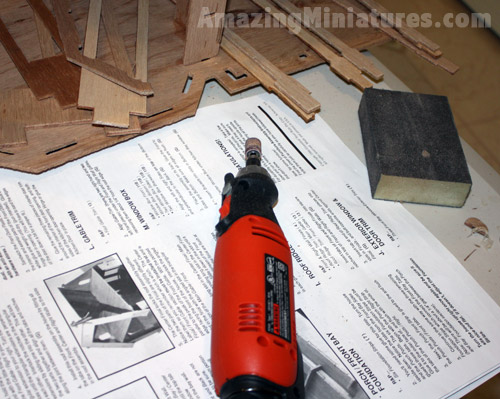 And of course, I have to show off that snazzy new rotary tool of mine. It beats having to sand the pieces by hand!