While its not 100% dry, the glue is doing a pretty good job of holding up the Coventry Cottage frame.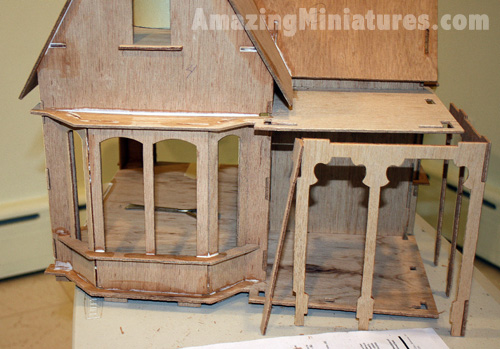 A close up image above. I also pieced together the front porch just to get ready. I plan on painting the house first before actually installing the frame. That way, there won't be too much touch up work.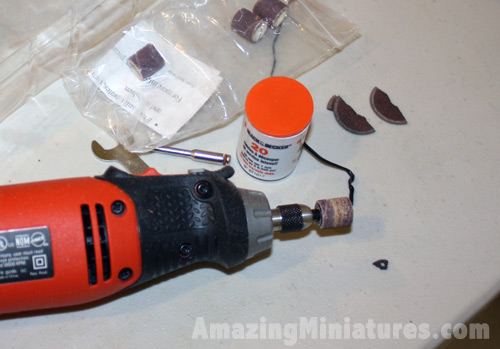 On a side note, I've learned that the rotary tool is pretty darn fragile. See the broken cutting disks above.
Its definitely not for heavy duty work, but more for finer, light work on wood. Being inexperienced in such things, I had hoped that it was the be-all end-all tool for wood working. Lesson learned.