Oh boy, it's been a while. Do you miss me? I sure miss everyone! I know my last few posts lacked any substance and I tried to get back into the rhythm for the holidays, but eventually decided to just take a break from miniatures and this blog for a bit. Hope you didn't mind. 😉
I've been telling friends that I'll be back "soon" for months, but finally, here I am! Yes, I'm alive! I'm blogging! RAWR! It feels weird posting again – like that feeling when you revisit an old neighborhood you moved away from for several years. But I'm back in this neck of the woods for good. You can't get rid of me.
I have quite a bit of images and content backed up for months, but I don't want to be dedicating whole posts about the holidays months late, so I'm cramming everything in here.
Some pictures are late, some are quick updates, and some are sneak peeks of what's to come.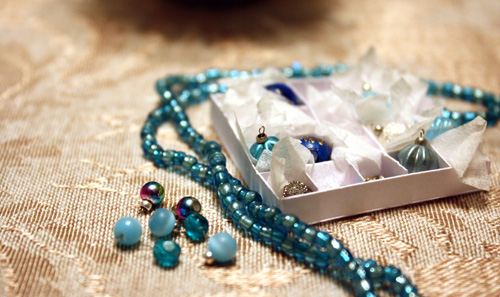 During the holidays, I was sent a sweet little package from Lara as a thank you for winning and receiving one of my giveaways. Seriously, the miniatures community is full of awesome people like Lara. She didn't have to, I never expected anything, but she did anyway. THANK YOU LARA!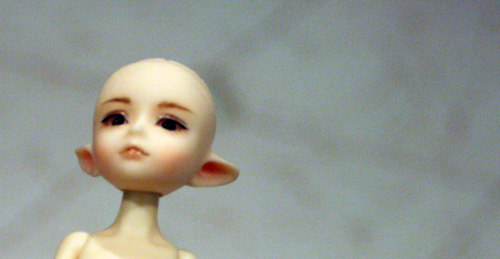 Also during the holidays, my ElfDoll TinyDoll Kai came in the mail. I waited a good 6 months for her. Unfortunately, they messed up my order and that soured me to the doll itself. Other than the initial unboxing, she went right back in the box and sat there since. I have been mulling over whether or not to sell her (hence the lack of a name), but looking over the images now, there's a possibility I make keep her. We'll see.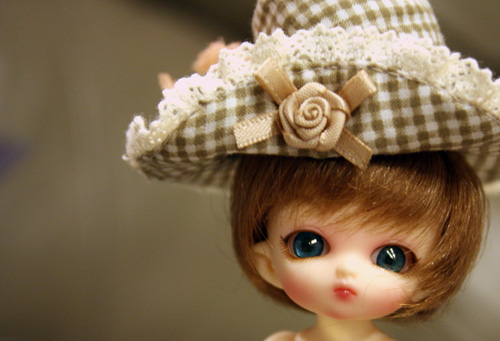 A few days later, Charlemagne arrives! So cute! *head explodes*
Charlemagne is a FairyLand PukiPuki Lily. I had decided that "Lily" will be a boy and named him Charlemagne before he even arrived (I waited about 8 months for him!). This decision came from the fact that the Lily facemold looks great as a boy in the Caramel Mushroom Full Package (which I puchased), but unfortunately, Charlie came with too much blush on. It's just a small complaint and nothing I can't handle, so he's definitely a keeper!
But you know what this means? Dakota now has a partner in crime! I feel really bad for Petunia…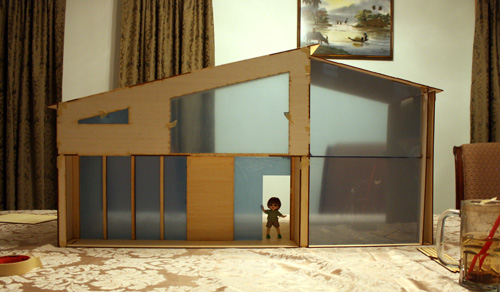 Why hello there! Speaking of the devil, it's Dakota.. in a dry fit Hello.Shawn! This was an exciting day for me. More to come about the H.S house.
And if you're wondering about the H.S for the I Am a Giant thing… no, I didn't have time to work on it, let alone finish it. *glum*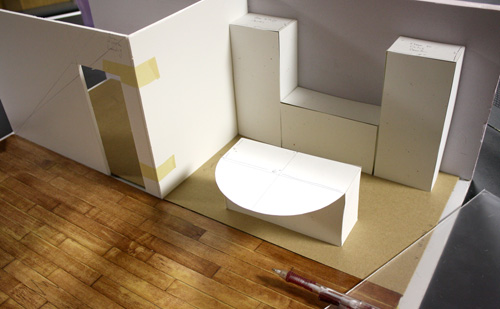 Remember the Nyne House from (what feels like) ages ago? Well, something is happening to it. To be honest, it's not much, but it's something!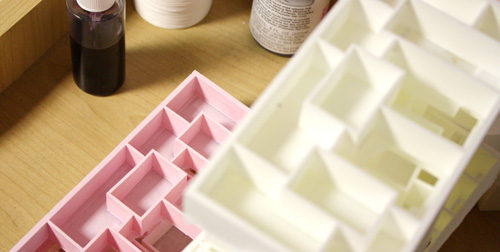 And lastly the RC Bookcases are back and I'm getting ready for a little sale…
So that's what happened betwixt and between October until now. There are some other undocumented projects and tutorials being worked on. Hoping to blog more soon!