After some user feedback and working on 3 different prototypes, I've settled on a more refined and easier to assemble version of the VIKAesque wood kit. In addition to an upgraded design, the whole thing is now cut entirely from Baltic Birch plywood (previous version was a hybrid of bamboo and birch) so there should be a greater level of consistency when painting or staining the material.
With the changes, the listing on Etsy has been updated with new eye candy and I've even posted up the kit assembly instructions for the VIKAesque too. It only took a year since it was first released, I know!
So with the updates out of the way, here's just a quick tip on what you can do to snazz up the Vikaesque wood kit in one easy step. Just color it in with markers!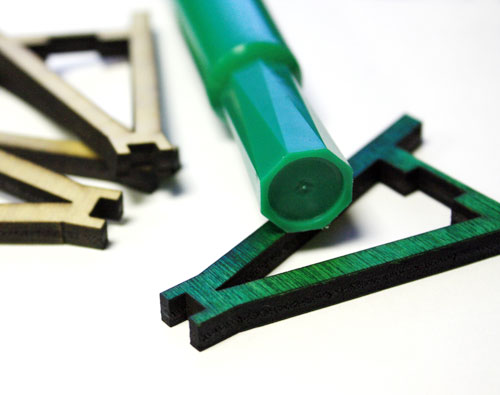 This idea was from the fabulous Fran on how she finished her kit by using a brown marker to simulate wood stains. So using only a green permanent marker (in honor of St. Paddy's Day coming up!) I simply painted or "stained" the wood green.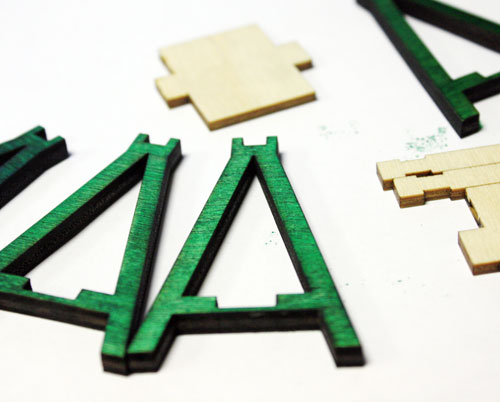 Oh boy does it look purdy! And even better, there was no mess, no need for paint brushes, and it took me less than 30 seconds for each piece to color green. I was thinking about coloring all the pieces green, but decided against it after a quick dry fit. It just looks so much more interesting when the pieces are different colors.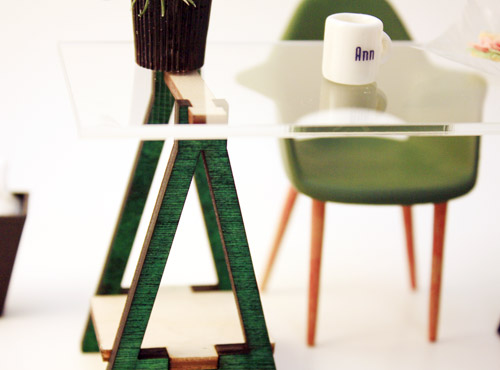 I like that the birch looks like it's almost glittering after the marker treatment!
So that's it, that's all it takes to make the kit unique and fit whatever color scheme you're going for!
(P.S. I *heart* Fran for the idea!)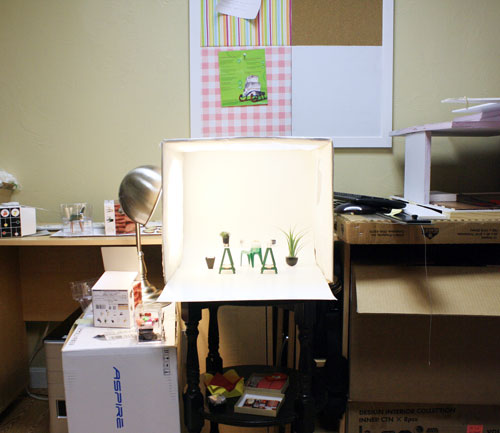 And just for fun: here's the snapshot of my cheapo mini photo studio. Taking product photos are a pain in the butt, but after a few months from it, I find that I do miss it! I hope this sentiment keeps up.. I have a lot of pictures to take.. 😉
 Credits: Plants, clock, trash bin by FranMadeMinis, Sandwich by Snowfern Clover,