Back in January (or was it earlier?), the wonderful Shopping Sherpa and I had planned on doing a swap for the month of February. I suggested the theme of "red" in honor of Valentine's day.
Fast forward 5 months later, we have finally mailed our goodies, and mine had arrived! (Hopefully Anna-Maria has gotten her goodies by now too!)
Warning.. lots of pictures ahead! (I'm breaking it into a 2 pages to not bombard you all at once!)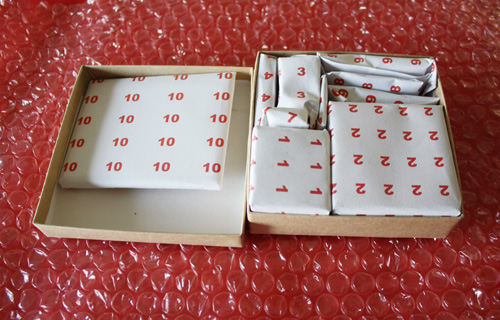 I've seen her gift swaps before – all packaged and numbered like this, but I was not expecting this at all. Can you imagine my giddiness when I opened the box?
As much as I wanted to, I didn't rip the wrapping all to shreds. I methodically opened everything neatly and in order per the gift wrapping's directions:
#1 – First up.. is a cute little RED espresso machine.. love it!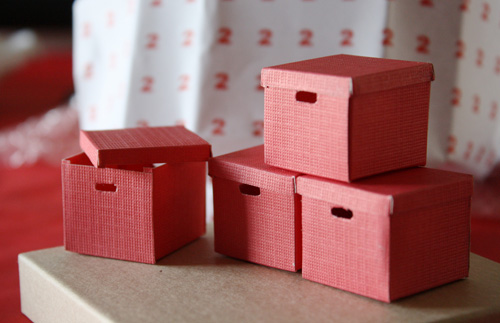 #2 – Some RED filing boxes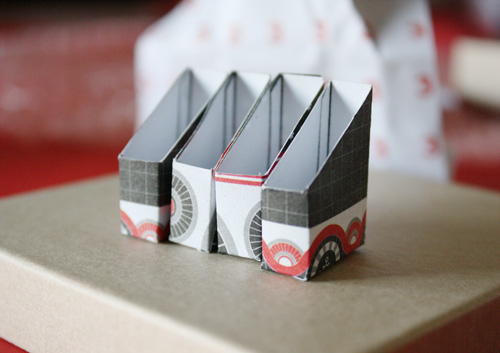 #3 – Magazine storage boxes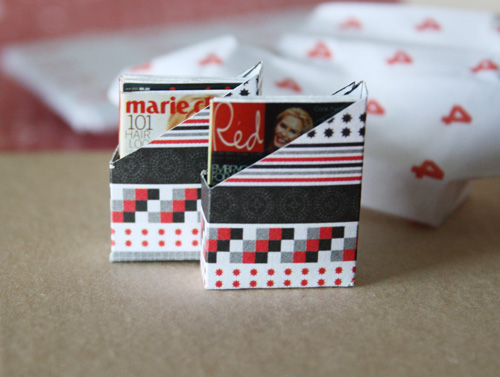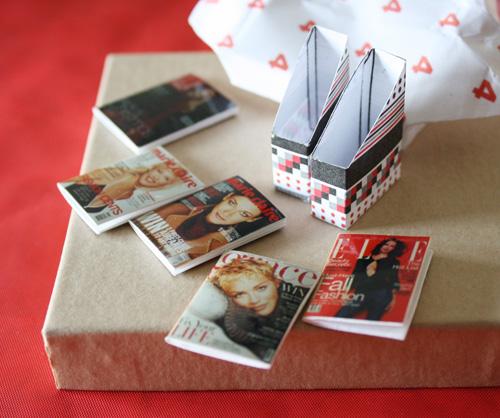 #4 – Magazine storage boxes.. with magazines in them!… and they open too! Looooooove em!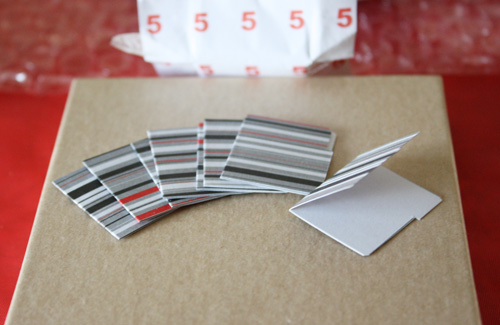 #5 – Very cool designed files.. wish these came in 1:1 scale!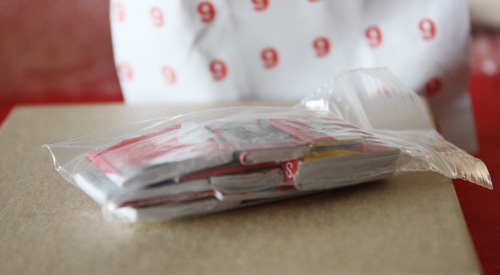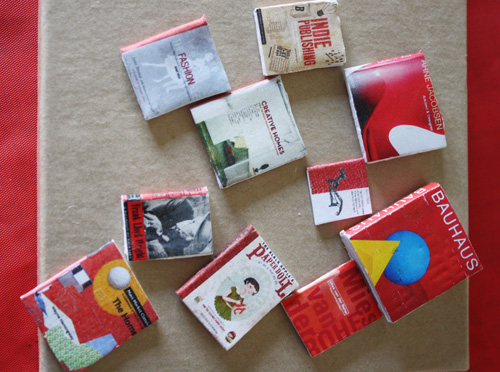 #6 – Books! Lots and lots of design books! (picture above is supposed to be flipped to six.. not nine!)
I think the Shopping Sherpa caught on to the fact that I keep making all sorts of office furniture.. but no office supplies… LOL! Needless to say, you will see a whole lot more of these bits in future pictures!
That's it for the office stuff…