I want to direct your attention to an article in the New York Times, written by best selling author J. Courtney Sullivan. In it, she writes about the love affair she has with dollhouse miniatures, that so many of us can relate to. But most surprisingly and significantly (for me) at the very end of the article, AmazingMiniatures was mentioned! WOWOWOWOWOW!
Do check out J. Courtney Sullivan's newest book, Maine that features a miniaturist as one of her main characters. I've already ordered it… can't wait to read it!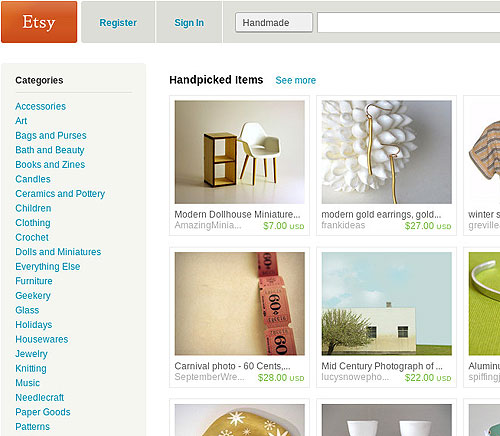 To continue with the good news – on August 11th, at about 8:20pm EDT an AmazingMiniatures item was featured on the front page of Etsy! It was the Miniature Bamboo Bookcase "Expeditly 2×1" to be precise. It was crazy to see it have 50 or so views to jump to over 600 in a single day. Crazy! I also want to give a quick thank you to some wonderful friends the FripperyFactory (blog) and Monicutte (blog) that let me know!
I'm over the moon right now…