As a treat to my email subscribers, I hinted at a project I was working on in the first newsletter sent out in July.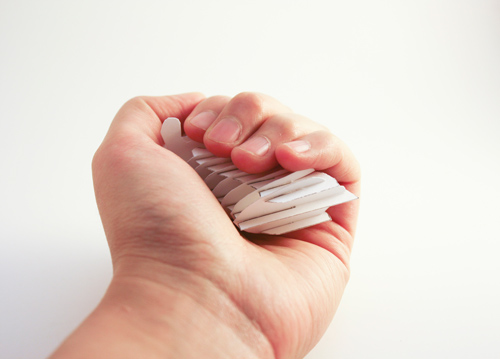 The picture above was what I included in the newsletter. I was intentionally ambiguous. I didn't want to make it too obvious, lest things did not turn out as expected. 😉
But I am sure you can guess what it is now.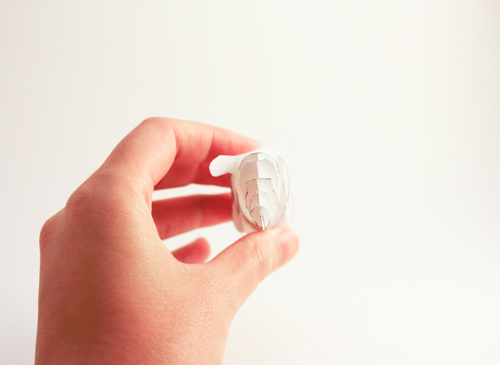 The white cardboard version was the very first prototype. This project was inspired by the cardboard trophy heads you've probably seen around the intertubes.
Now, I'm happy to introduce the first prototype laser cut in cardboard: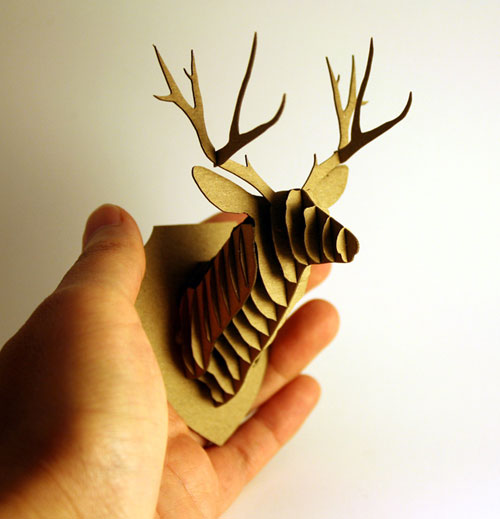 It's almost done. I'm just waiting for the second prototype to get here before making any decisions. The deer head was a personal project originally intended for the Nyne House's fireplace. Seeing how I am taking my sweet time working on it, I guess I can share non-critical parts of it with everyone.
Mr. Antlers took much longer to model than I expected, but in all, I do rather like the outcome. It just needs a little more tweaking and it should be ready to go. If you're wondering, it's not for sale right now, but I'll probably open it up to be sold at cost to subscribers and facebook fans when it's ready.
And just like the Rhino Head in Acrylic above (which is 100x easier to make), I would like to create other animal trophy heads eventually. Whatever it takes to keep things interesting!