I finally got to use those "flagstone" pieces that I made for the Coventry Cottage porch. I used spackle as the grout.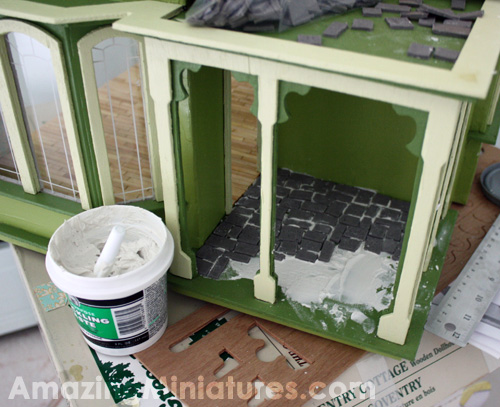 It was pretty tough with spackle because it dries so quickly, which I expected. But I didn't expect the difficulty of doing it in such a confined space.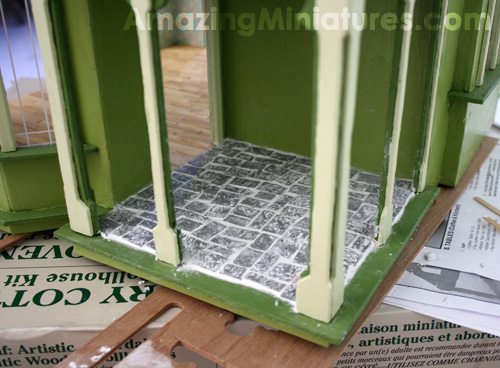 Its finally done and boy was it messy.
The pieces are over-textured, so when I did the grouting process, wiping the spackle over the tiles got it in every nook and cranny. Even worse, the grouting is such a stark white that it totally ruined the look that I was going for. I wish I had put some dye in it or something. I know that there's always painting, but I just didn't want to more time on this than I needed to. I might just leave it as it.
And after this, I am 95% done with the cottage. The last bit is painting and adding the front door, the flower boxes, shutters, swing (maybe), and then touching up… and then I'll be done with the dollhouse construction. Whooohoo!
I've thought about it, and even though this is my first DH, it was by and large an experiment, a learning process, and I'm not 100% happy with it. So I'm only going to keep it for a month or so, set up a few scenes, take some nice pictures, and then sell it. It's mostly so I can make some moola and ehem, buy more minis. Its not a bad thing right?