I knew I wanted to have my Coventry Cottage's porch to have "flagstone" flooring and I didn't want to buy those floor sheets, partially because I'm poor, but mostly because it doesn't look real enough for me. The next best solution was to make the "stone" tiles and grout them on myself.
This is a short strait forward guide on how I went about creating these tiles using only polymer clay.
I used my left over Sculpey III, flattened it, cut out squares, and textured it with various tools around my house.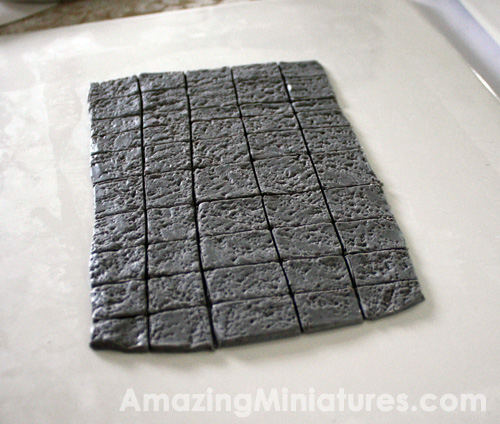 The above image is what it looked right before I popped it in the oven. I didn't cut them evenly because I wanted them to look like flagstone (or at least fit them like how they do flagstone), so I did go overboard with the texturing.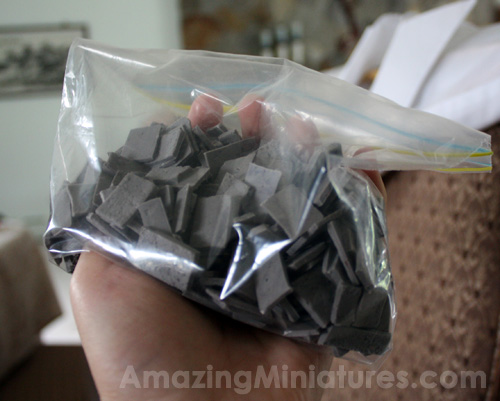 I repeated these steps three times and now I have a nice bag of flagstone tiles for free!