I had a whole bunch of projects lined up but it's difficult to start anything big because I've been sick and flu-y for about 2 weeks now (and I still feel like junk). Sewing was the only "easy" project that I can work on since I can do it while reclined and under a blanket :-).
I started with a square pillow and moved on to other shapes. I get the mechanics of patterns and such, but do not know how to use a sewing machine to put them together so everything was sewn by hand.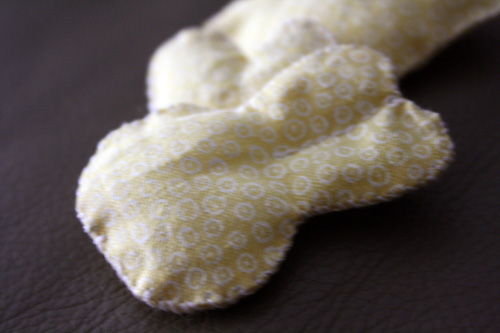 Bunny!
It took forever and I poked myself a few times. At least I didn't draw blood!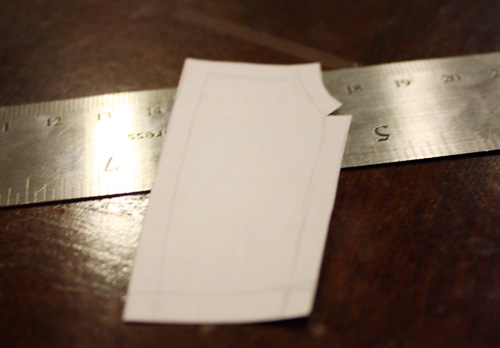 Emboldened by my success with the various shaped pillows (since they were so super hard to do ;-)), I decided to make a pair of slacks for Dakota, my Fairyland (PukiPuki PongPong) Ball Jointed Doll. The pic above is a simple pant leg pattern I sketched up after Googling 1:1 scale patterns.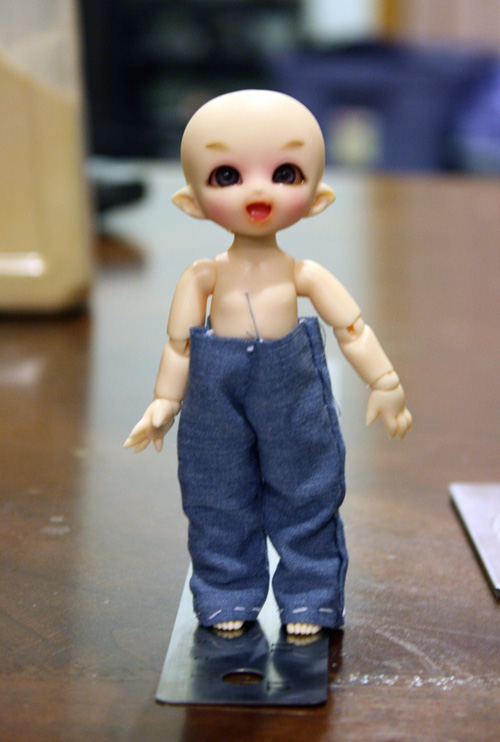 It took about 2 hours to put together, but… look how happy he is to finally be clothed!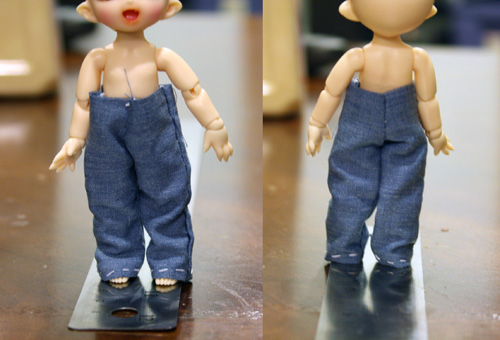 I think its a decent job for my first attempt at an actual piece of (tiny) clothing, though its obviously too loose on him. I'll be converting it to overalls because I don't want to deal with putting in an elastic band on such a tiny piece (like I know how!).
I may ask my mom to teach me how to use a sewing machine and to sew in general (she was a seamstress when she was my age).
I really can't imagine sewing such teeny things with a "normal" sewing machine. Do they have a machine specifically made for miniature making? (like the smaller table saws and such?) Or am I just being naive?