To pick up where I left off on my last post, I want to show off some mini Christmas trees I bought from Home Depot!
I was clued into this by Barb, the Flying Piglet when she showed off her purchases on her blog. Thanks Barb!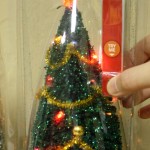 You can find them by all the seasonal, holiday stuff (usually up front). They had a whole bunch of different types: ones that light up, ones that don't light up, green gussied up trees, trees with snow, in pairs, by themselves, and in different sizes.
I got the larger 9 inch tree, because it would go perfect in the Nyne!… for next year. I highly doubt its going to be finished by Christmas this year lol.
I also got the big pack of trees, though now that I think about it, I have nothing I can use them for right now, they are only good during wintery months, and the little tiny trees are kind of useless to me. I'm probably going to return or exchange them the next time I need to make a HomeDepot errand.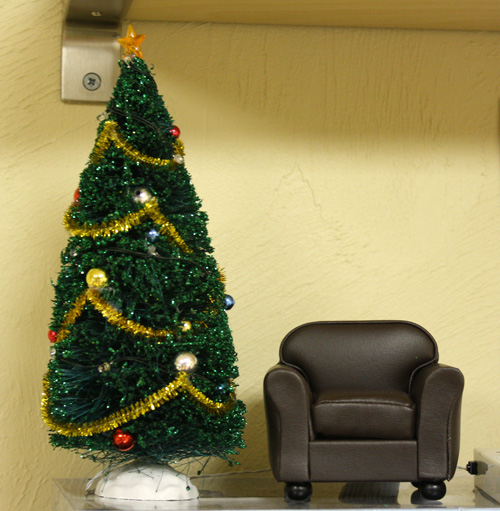 The picture above is just to show you the scale. I loves it!