This has been sitting in my drafts for a while (heck, part 1 was posted in March!). It's about time I finish up the part two the of Black and White furniture since part 3 and 4 is sitting on my desk right now and need to be written about too.
The picture above is the Squared Squared Bookcase x2, what I hoped to be the new flagship piece. Unfortunately, I don't like it in acrylic, at all. It just looks too clunky for my tastes. This design will likely be made in wood by hand and later have a mold formed for resin casting… or something.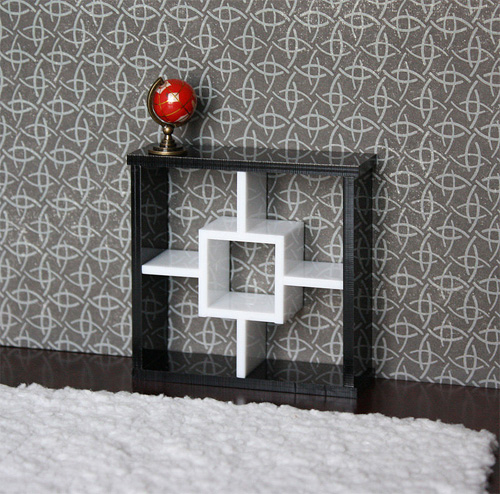 Next up is the smaller version of the x2, the Squared Squared Bookcase x1 (not the most elaborate naming convention, I know). Again, I am not too fond of it. The thickness of the material just doesn't look convincing. There is a possibility that it may look alright if this piece is painted or made in wood in the same thickness (which is about 3mm, by the way), but that is for a future test.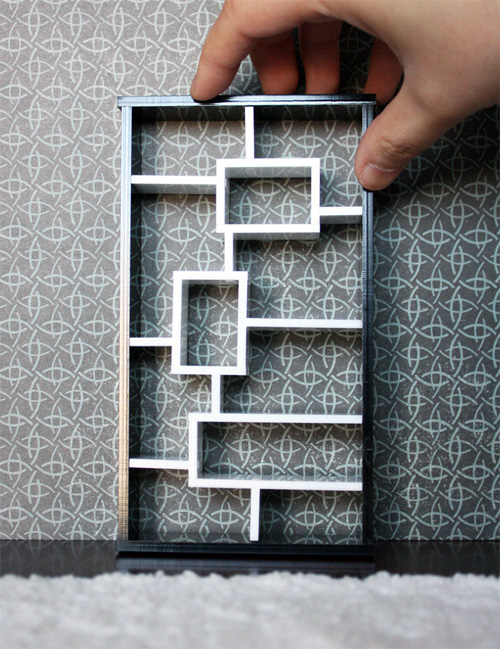 Ah yes, the good ole' RC bookcase. I mentioned in a previous post that the resin version will be retired and currently, it has been retired. I am trying to get it out of retirement though! This acrylic RC Bookcase version was a test to see how it looks in a different material. Unfortunately, it doesn't quite live up to it's resin counterpart. I am still working on it!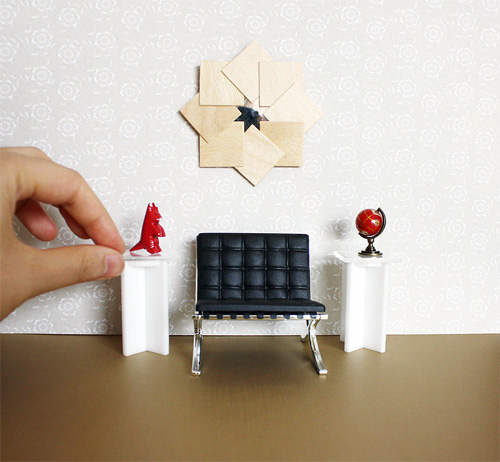 Above is the White Simplism side/end table/night stand Set. The Simplism series is all about simplicity (duh!), efficiency, and versatility. It comes with a lot of pieces that are multi-configurable for more than one look. I'm pleased at how well the first test run came out, though to be fair, the design and the parts are not complex, so I expected it to be such.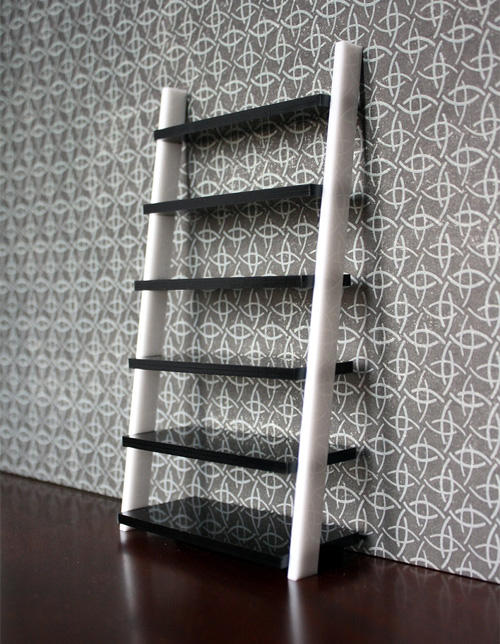 I've always liked the look of the Wall Leaning Bookcase. It was fun figuring out a way to design the bookcase in scale. It turned out alright, but the building process was much more troublesome than expected, especially in acrylic using plastic welding. The next prototypes have some significant changes.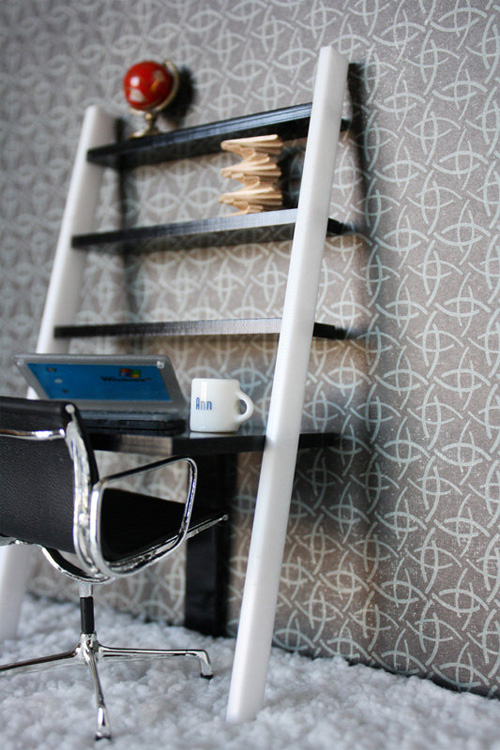 The Wall Leaning Desk & Bookcase (or rather top shelf? I need to think of a better name) is one of my favorite of the batch. I just thought it would be cool to have a desk version of the WLBookcase and I was right. I'm also working on a long version of the WLBookcase with a desk on one side and bookcase on the other to be a true combo piece.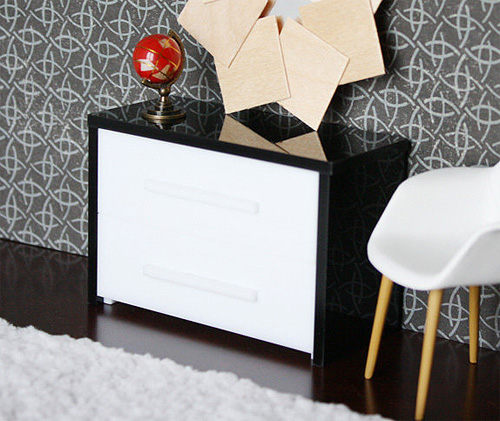 Of course I have to save my favorite for the last bit. I *heart* the Minimalist Dresser Drawers (series, yet unamed, if it belongs to one at all). It's still a bit rough around the edges, but I do hope to have this made in wood instead of acrylic for easier finishing.
That's it for part 2. I will probably consolidate part 3 and 4 and finish up with these posts. I'm getting rather bored working with acrylic and have been itching to do some wood working again. The glossiness and the bold contrast between the black and white acrylic is great for design, but a pain in the buns to photograph. They attract dust like magnets. There will still be some pieces made in acrylic, but I am trying to find the happy medium between in what works, what doesn't, what people want, and what doesn't cost a bazillion dollars to make!