I recently purchased some clothing for Dakota (and by recent, I mean weeks ago, but just got around to blogging about it) from an Etsy shop called Crazyhandmade.
Part of the problem with Dakota being a tiny boy BJD is that the tinies clothing market is dominated by girly stuff. Affordable boy clothing seems pretty rare. I looked high and low for some decent starter boy/unisex clothing for Dakota at a good price and this shop is it.
There are so many super cute goodies in the shop. I had quite the struggle to keep my purchases in check and stick to buying stuff Dakota can use. I ended up getting 3 outfits and a pair of shoes. The pant sets are for Dakota and the skirt set is for Petunia (who is coming soon). A nice surprise was receiving a free gift with my order (the pink dress).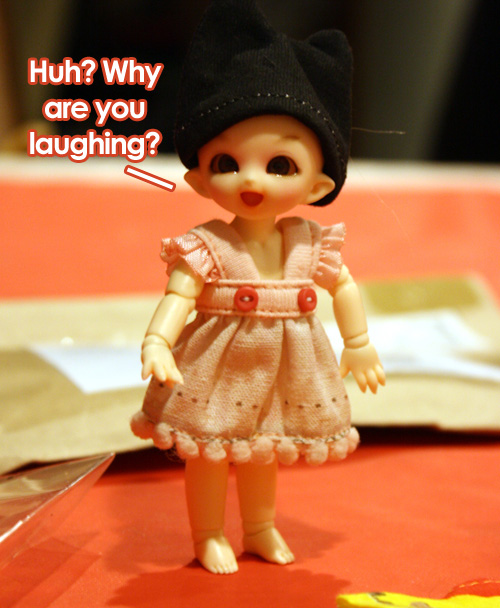 I had to try it out on Dakota. LOL
I know I said that he's going to be a girl sometimes, but… this just feels weird!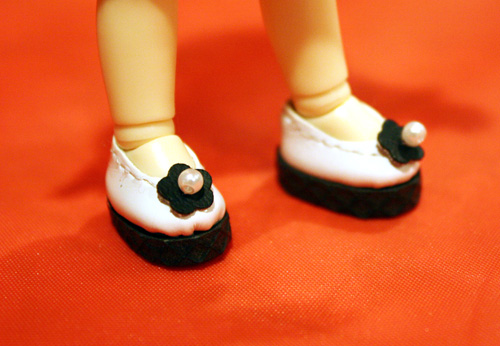 Shoes fit great. I want to try to make sneakers one day.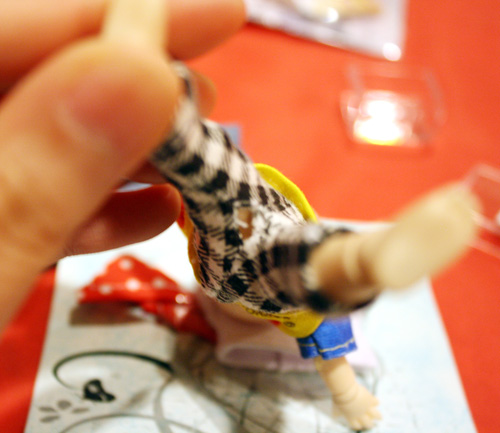 The only problem out of the whole order was this gaping hole in this pair of pants. Before I convo'ed the seller or complained, I wanted to see if I can fix it. It seemed easy enough.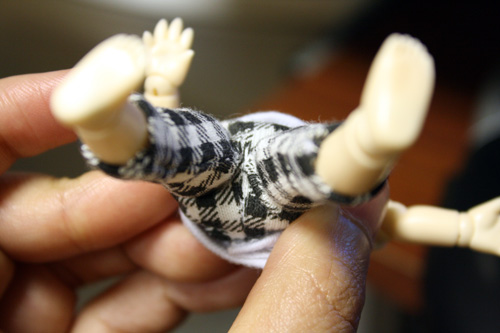 And it was!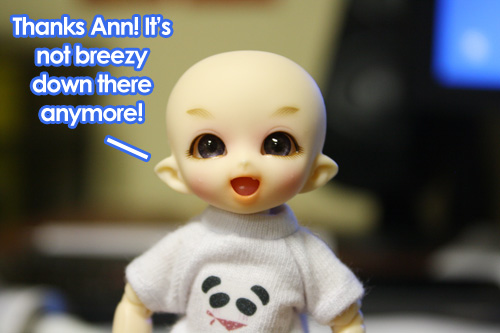 "You're very welcome, Dakota."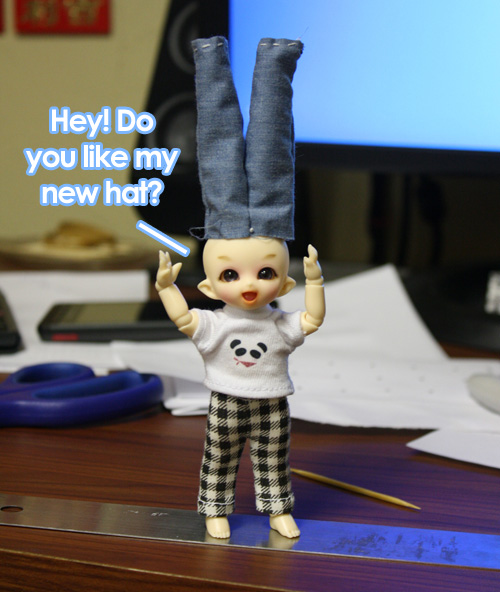 That little punk…
You know, this always seems to happen when Dakota is involved. I plan out a thoughtful post but end up playing with him and doing something silly.
Anyway, the whole point of this post is to recommend the seller if you are in the market for tiny BJD clothing. Yes there was a slight wardrobe malfunction, but that was easily fixed. The pros outweigh the cons. The outfits are cute, affordable, and there are clothing boys can wear! I will definitely buy from Crazyhandmade again.