Do you remember the suitcase pictured above? It was gifted to me by the wonderful Fran from FranMadeMinis in a swap a few weeks ago (in case you need some reminding).
Durning one of our email conversations, she mentioned that it is the first and only working suitcase she has ever made. I had to read that sentence from her a few times.
"That can't possibly be true… I didn't notice any seams. It's much too small," I thought.

Then I thought… "I need to check this NOW!"
So I ran to my office, found my super secret special box where I put all my precious mini gifts and treasures, found her suitcase, and attempted to pry it open. I was kind of scared to open it, there was no seams, I swear! I didn't want to break it…
After a bit of gentle tugging –  low and behold: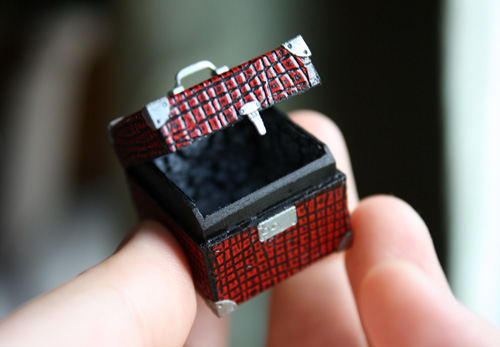 The thing OPENED!
At this point I was slack-jawed.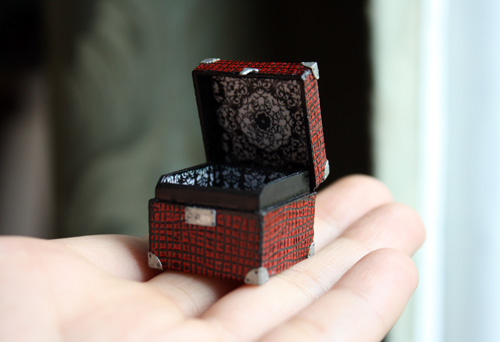 Just look at it. *Awe*
Fran, you are truly a magician.
P.S. I was supposed to post this, oh THREE WEEKS AGO when I first took the photos, but I had forgotten about it and about miniatures in general when I decided to go on "vacation." So here I am, late as ever.
Also, (as a note to self) I owe Fran some very late email replies!