I have a habit of thinking in miniature ALL THE TIME, so I am always on the lookout for 1:1 scale stuff that I can repurpose into something in 1:12 scale. In a recent trip to HomeDepot, I spied these end caps for the ClosetMaid shelving units and immediately thought "dollhouse cups!"
They're made of rubber but has a shine to it, so it can look like some white glazed tumblers.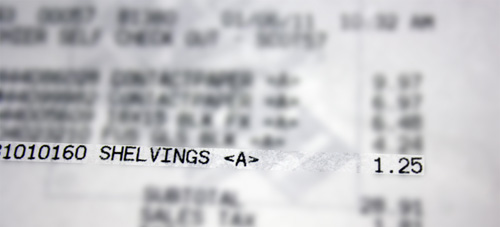 I paid a whopping $1.25 for 14 end caps. I know, I am a big spender!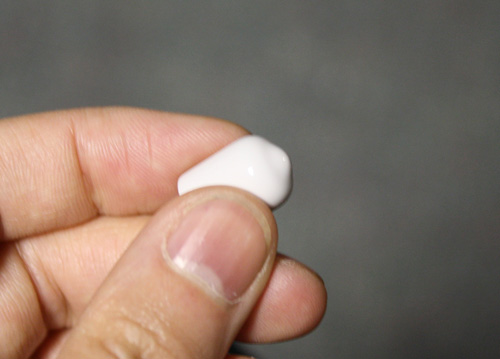 The end caps do need some modifications. These nubs have to go.
I initially thought that it would be sanded away, but it did not work as well as I'd hoped. Its made of rather dense rubber and the sandpaper took too little material away. I'm sure with about 10 minutes of sanding, I can get it down to the level I want, but, you know how I feel about sanding! Yuck!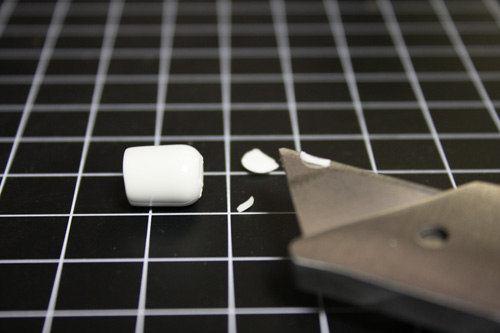 Thankfully, its pretty darn easy to cut. Just be careful with your fingers!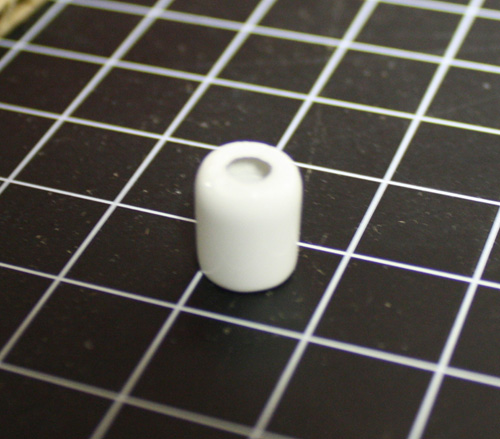 Chopped off too much, but its the bottom so who will notice? Either way, I think its an easy repair job.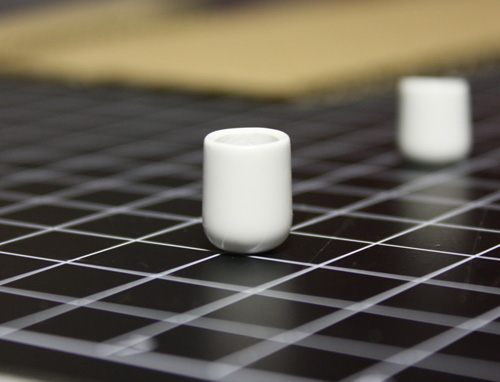 Here's a better result! You know, in looking at the pictures, I realized that these can work as little vases too! 😀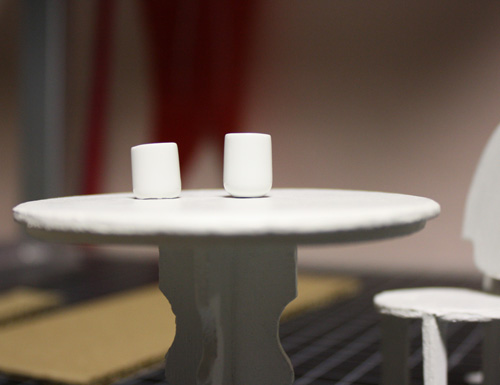 And finally, to show you the scale with some 1:12 furniture laying around. Please excuse the ugly test cut on the left >_<
So for a quick recap: its CHEAP and EASY. And it literally only took a minute to make!