I tried painting acrylic before, but it just didn't look right (not without a bunch of work). But I got tipped off on an easier method from the Shopping Sherpa when she painted her powder blue Panton chair black. SS mentioned using spray paint specifically for plastic, by Tamiya which is widely used by RC hobbyists. Sounds obvious when you think of it, right?
So after browsing the hardware store, I found something similar in the Krylon Fusion spray paints. My test subject was the black VIKAesque desk legs and the Silver Hammer Finish Krylon Fusion spraypaint.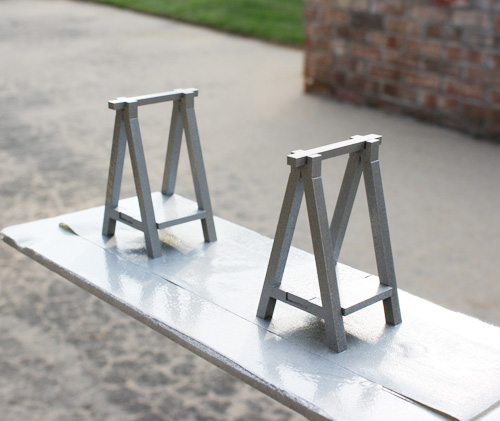 This is the end result and I loves it. Since the surface area is so much smaller than what the paint is created for, there is only a hint of the hammer finish. I am perfectly fine with that and expected it somewhat. I'm going to paint a few more things silver.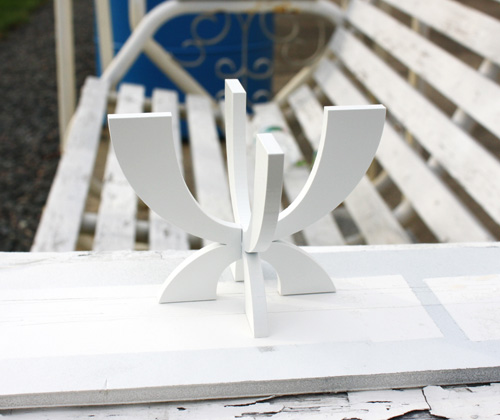 Also, if you are wondering, Krylon does have Fusion paints in flat, glossy, and shimmer finish. I've experimented with all of them and can positively say that they all look great. Above is the white glossy fusion on the black acrylic XCurve Table. All it took was two coats for the white to cover the black.
I recommend using Krylon Fusion spray paints it if you want a quick and easy way to paint plastic.
Edit: I forgot to add – Don't buy the spray paint at the craft stores. They cost twice as much as hardware store prices. Head to Lowe's, Home Depot, Etc and grab a can for $4 bucks instead! Also, edited to add in some updated info.