When I first started out with miniatures, I didn't think I would like having dolls in my scenes. I felt that they did not look realistic enough. Then eventually, I got sucked into the resin Ball Jointed Dolls scene (thanks Dakota). The BJDs changed my perceptions on dolls in miniature settings in general. So to take a break from the BJDs, I present to you porcelain dolls by some very talented artists.
The doll pictured above is Yvette by Angelique of angeliqueminiatures.co.uk. The fashion is based of the opulent styles of France in the 1780's, but it makes me think of Mary Bo Peep! I'm also in love with her hat. Do check out Angelique's blog and shop.
Pictured above, is a wonderful historical doll by Kay Brooke, who specializes in these kinds of period dolls (as well as witches and fairies!). Her dolls are just wonderfully and delightfully costumed. Just check out her gallery to see what I mean. If you're interested check out her shop.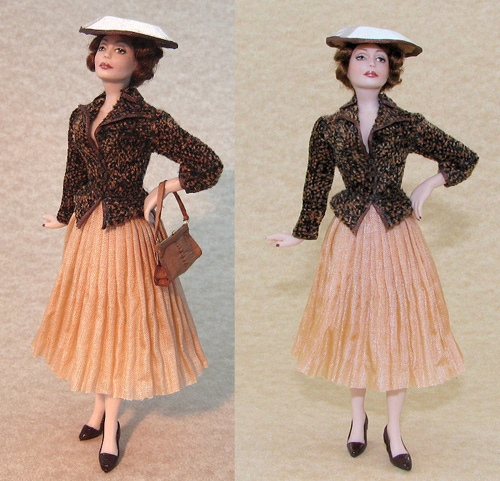 Next up is Eve by artist Annemarie Kwikkel-Smit from the Netherlands. She is Artisan Status in International Guild of miniature Artisans (I.G.M.A.). The thing I love about Eve is that she is so sassy and snobby looking. Love it! Annemarie has a sale page if you are interested in her dolls.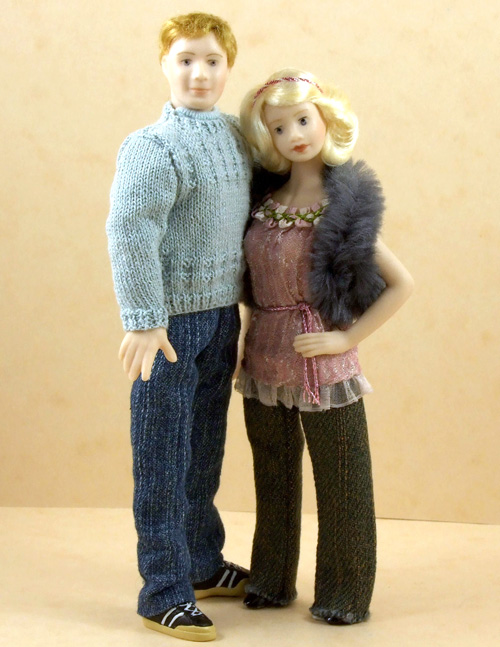 The above couple is by Georgina Riston in the UK. It seems to me that most doll makers tend to create period dolls, so I was happy to see one include modern dolls in her repertoire. See what else Georgina has to offer in her shop.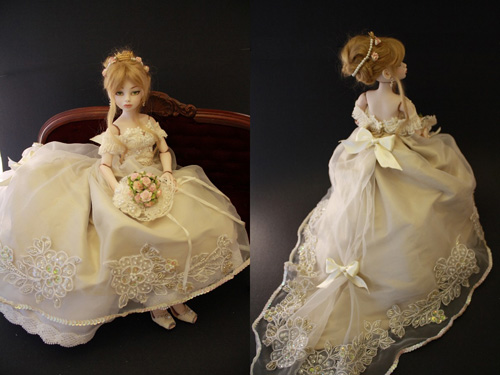 Yeah, you know I couldn't write about dolls without including porcelain BJDs as well!
I'm pretty sure the doll above is not 1″ scale, but it is still lovely! It is by Patricia Cabrera who also creates dolls in 1″ scale, though not BJDs. Do check out Patricia's Etsy shop.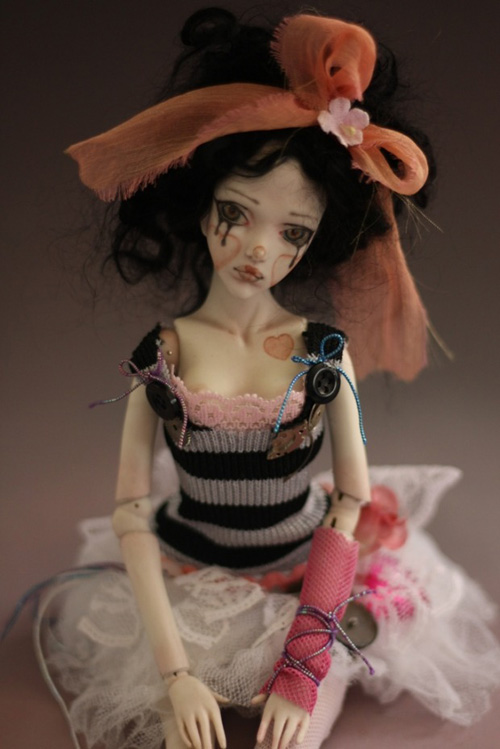 Yes, more procelain BJDs! This time, by Aidamaris Roman. I am not sure what the scale is, but her whimsical dolls have so much character, don't you think? See her available dolls page for those interested.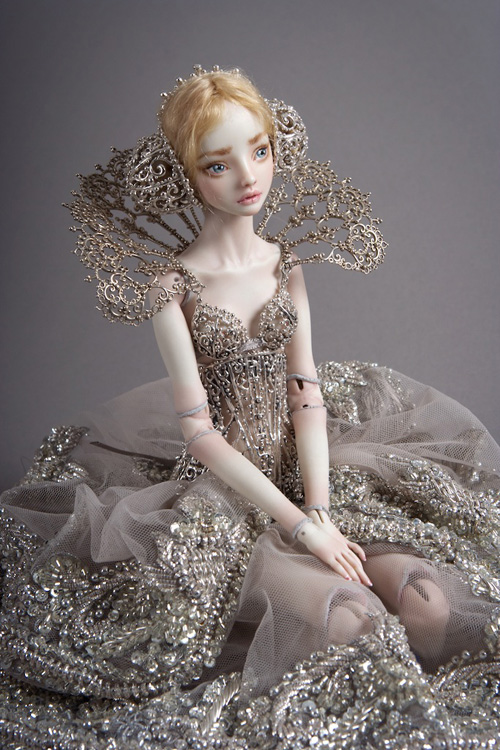 Here, we have Enchanted Doll by Marina Bychkova. Her work is just stunning. There's really not much to say about it, but that. They sell for about $20,000 USD and are well worth it (even though I can't afford it). They fit into my "if I won the lottery" dream, because all I can do is look at the pictures and dream. *sigh*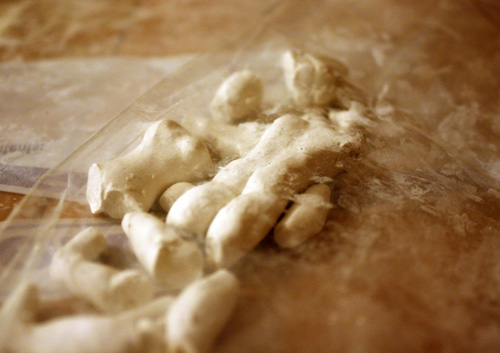 Lastly, we have dolls and body parts attempted by me. I thought it would be funny to compare the works of legit dollmakers to my lumps of clay. LOL. It's good to laugh at yourself sometimes!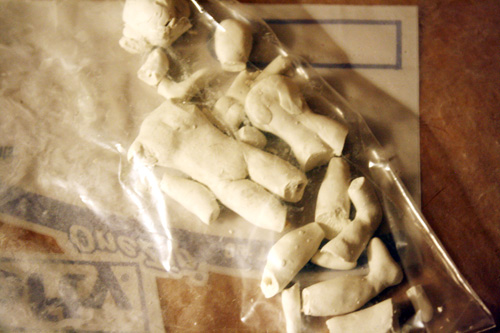 And if you're wondering, I don't have plans to pursue doll making. Not that I am discouraged or anything, working with clay is just not my thing. I rather collect dolls 😉