I've been doing a bit of shopping for them and I am at the point where I'm happy with the way they look (for the most part).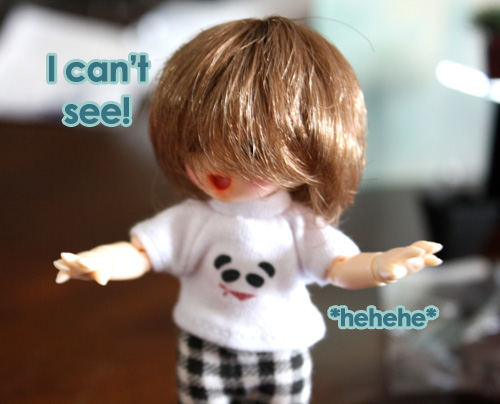 I bought a wig from Mimiwoo.com for Dakota. The wig was made specifically for Volks 1:6 scale Dollfies and was a bit overgrown for for him. I was expecting this, though.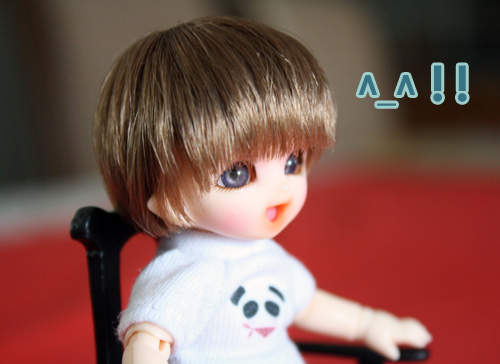 After some hair surgery, it finally looks right! Dakota FINALLY looks like the Dakota I've always imagined.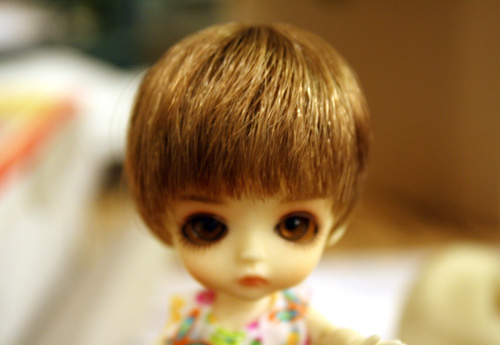 And just out of curiosity, I put the wig on Petunia. Petunia makes an adorable little boy! SQUEE!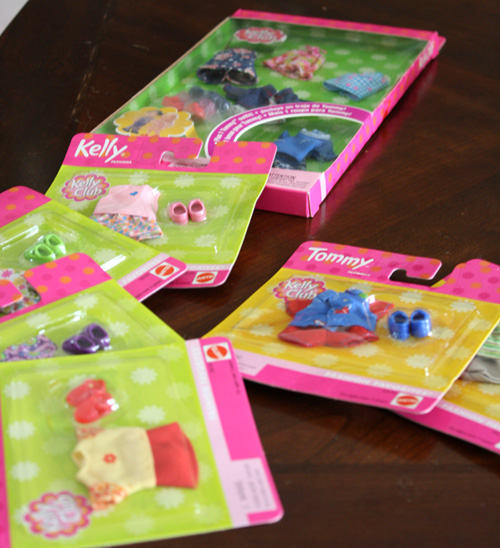 As for clothing, this was what I've been buying for the dollies from various sellers on Ebay. Barbie's Kelly (kid sister) and Tommy clothing (and shoes) is so much cheaper than the handmade stuff on Etsy and (unfortunately) in some cases, better made.
Still, never in a million years did I think I'd ever buy anything Barbie for myself. Funny how things work, eh?
Overall, the Kelly and Tommy clothing fit the dolls really well. Some pieces are too big for Petunia; some pieces are too tight on Dakota, but between the two of them, I'm able to use almost all of the clothing and shoes.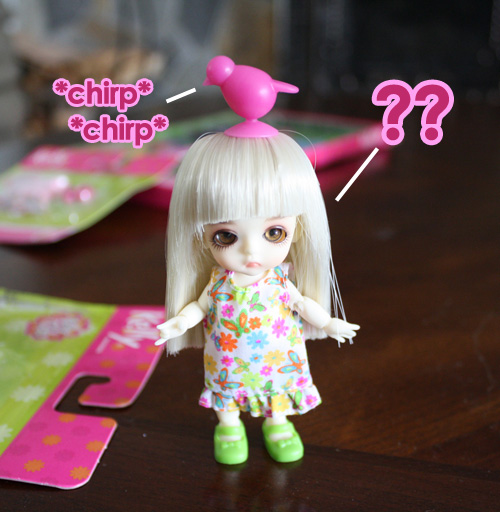 Petunia trying out a CUTE little outfit. I must say, the pink really suits her… and the bird on her head suits her too. (Birdy is from a swap with Fran)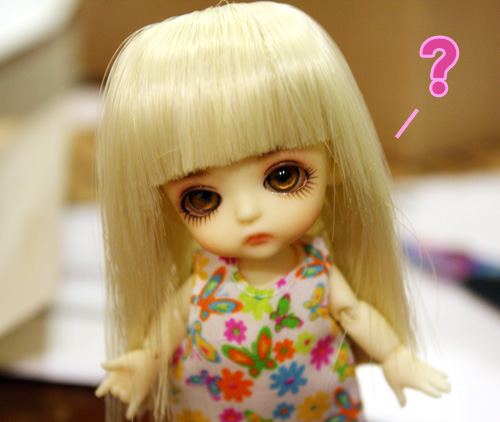 And just for more SQUEE, here's Petunia looking cluelessly adorable.
P.S. Don't forget to check out the free giveaway for the silver painted VIKAesque desk