These pictures have been sitting in my hard drive for a few days, but I only got around to editing and posting them until now.
Its not much, its just putting up the first floor, load bearing walls for the Nyne.
I used polyurethane Gorilla Glue and "nailed" in toothpicks (pictured above) to join the two pieces together. Toothpicks are great because they easily penetrate the foamcore and the foamular with just a light tap from a hammer. After it dried, I sliced off the pointy parts with an xacto.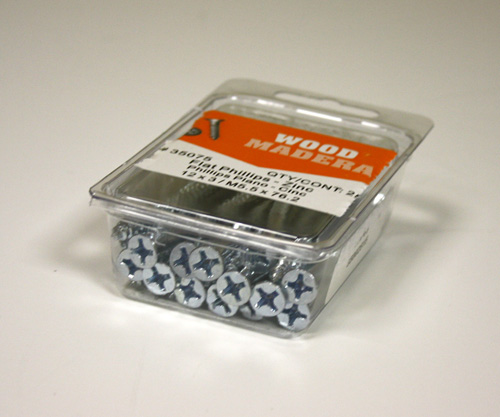 I had intended the use nails pictured above, because it seemed too unwieldy as I will need to drill pilot holes (these suckers are wide!) during the gluing process. Normally this wouldn't be a big deal, but since the foam walls were not cut perfectly square, I had to level them with skinny sticks and that was another variable I didn't want to deal with, especially if I wanted to use the nails. I figured the toothpicks will be enough for now.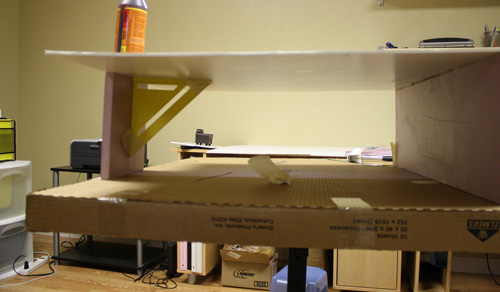 I really <3 Gorilla Glue. The poly flavored glue has a great bond to just about anything. If you do use it, it does take a bit longer than wood glue to dry and it does expand quite a bit. As long as the pressure is good, it shouldn't be a problem. In my case, because I was bonding foam to foam, I couldn't quite apply too much pressure for fear of damaging them. I did have to chip away a bit of the expanded glue after it dried off. Nothing I can't handle.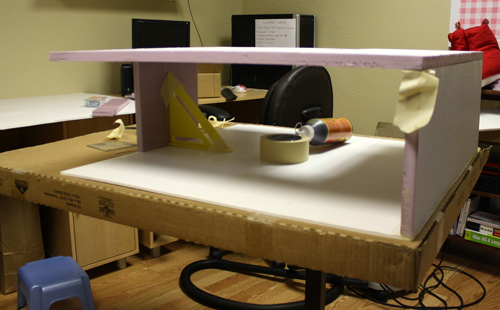 And finally, both sides are dry and the second floor is dry fitted on so we can see what it looks like.
The second floor is not going on permanently yet, as I'm attempting to do the whole flooring & papering as I build thing. Its a first for me and I'm really interested on the process, though it kind of sucks because I'm actually going to have to plan out the colors, furniture placement and such. I know its going to be modern design (I have a bunch of the Reac chairs on standby just for this!), but this is where I hit a roadblock since I am so dang indecisive on the interior design part of it.
Right now, its a blank slate. I am thinking of dark stained wood floors all over with pops of colors on the wall… or not? Its kind of difficult to decide with mostly glass walls. The living area in front of the fireplace will be placed on a light colored carpet, and dark furniture on top of that. The kitchen will have white/light colored cabinetry.. and dining area is a big fat question mark! Hmmm..
So what do you think?