I had a bit of time this week to finish up the exterior trim for my Coventry Cottage. It wasn't too big of a deal since it was mostly painting and clamping. It's something that's hard to mess up.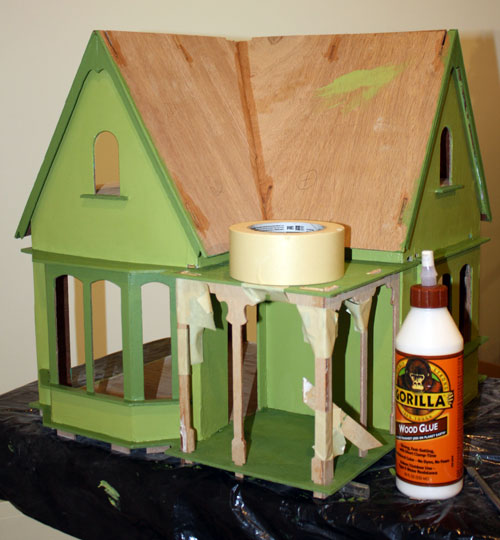 So while the trim paint was drying (the very first picture), I assembled and glued together the porch, as seen above. Also pictured above is my bottle of Gorilla Glue. This stuff is just awesome. It dries super quick and holds like cement. The problem is that it is a bit pricier and not all hardware stores carry it.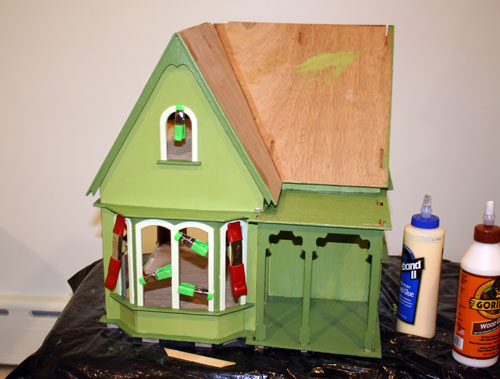 After everything dried, the porch was painted and the gluing and clamping process starts for the trims.
If you haven't already guessed, I *heart* clamps.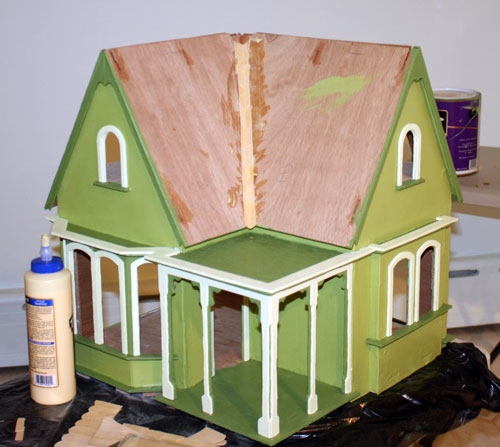 Unfortunately I forgot to take any more photos until I was done with the trim, so there are no in-progress photos. Its nice to be (mostly) finished with the outside though!
You can see that I started working on the roof a bit, but didn't go much farther than that. So the next project update will be all about the roof and shingles.