After some delays caused by the snowstorm that hit New England recently, my first asian ball jointed doll FINALLY came yesterday.
He's from a S. Korean company called, Fairyland, but I ordered it through their official US retailer, Denver Doll Emporium. I outlined it all in the old BJD for 1:12 Scale post on the details and why I bought it.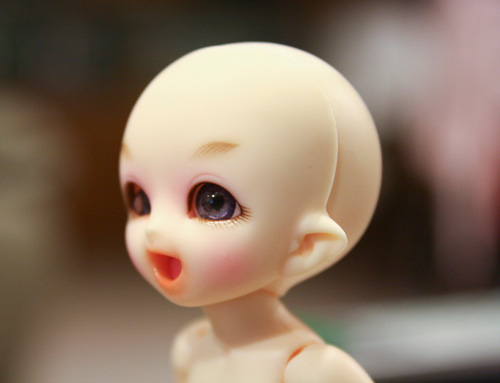 I named him "Dakota" a fairly gender neutral name, because "he" might become a "she" on occasion, as I'm making clothes and stuff. >_<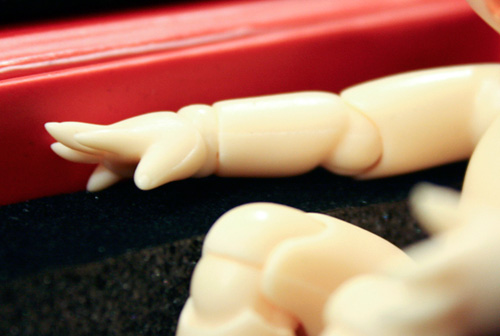 I am a smidge disappointed with these mold seams. Both his right arms and legs have rather obvious seams. Yes they can be sanded away, but I'm scared to mess up (especially how much I paid for him!)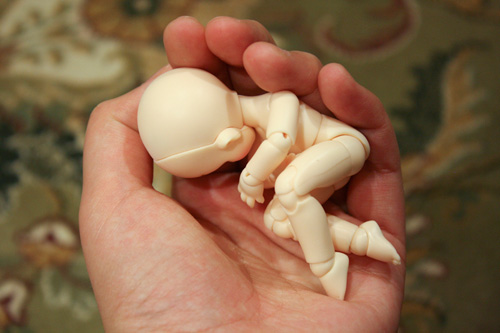 But despite the seams, I am very pleased with my purchase! The level of detail is wonderful, he moves great, and is super fun to photograph.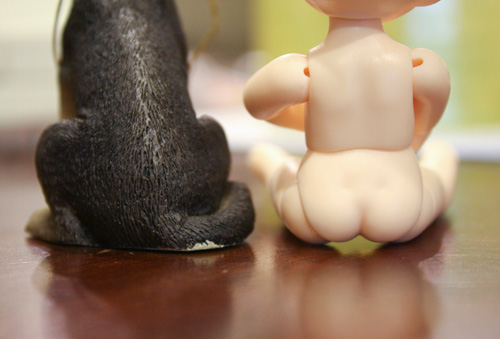 You can't see it too well in this picture, but he has BUM DIMPLES! ZOMG!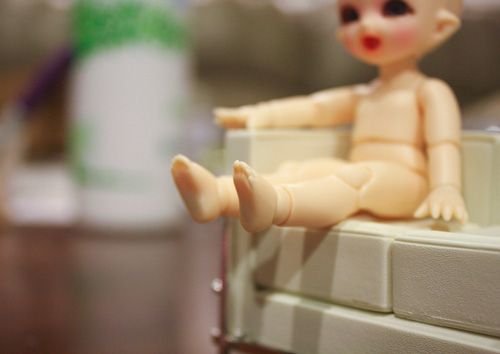 Pictured above is Dakota sitting on the Le Corbusier LC2 in white by REAC, just to give you an idea of the scale. Sure, I wish his ginormous head is more to scale, but thats Ok! I just want to have the option of having a "person" in my scenes if I wanted to. Plus, now the Nyne House finally has some residents!
If you want to see the unboxing and see more pictures, check out Dakota's Flickr Set.