Not that I'm a seasoned miniaturist pro or anything, but I wanted to share this tutorial on making an a simple rug for your dollhouse. The goal was to not have to go out and buy the materials but use the stuff I already have around the house.
So here's the supply list:
Yup, just tape and pretty color twine. I'm sure duct tape, or double sided tape, and yarn can work as well. Now that's out of the way, lets start the fun!
Step 1: Setting up your base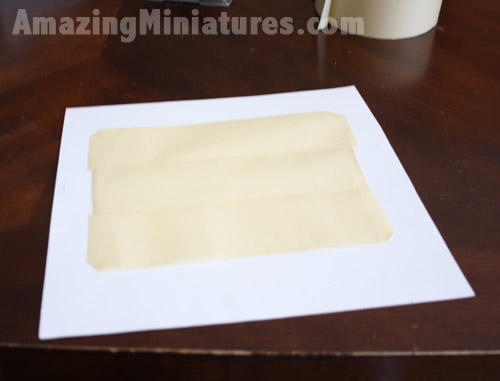 I set up the tape with the adhesive facing up. It was a bit tricky getting it to stick to the back and I did so by folding back a wee bit of the ends so that it can adhere to the paper as well. You want to have more tape than you need because you will be cutting the rug to size.
In a perfect world, I would have used double sided tape for this, you'll see why.
Step 2: Adding the thread to the adhesive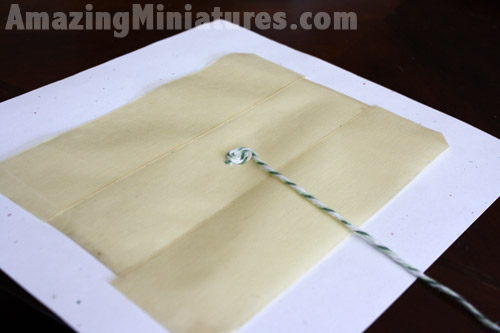 Since this was just a simple, circular rug, I started with one end of the twine in the middle and I started swirling it around the center.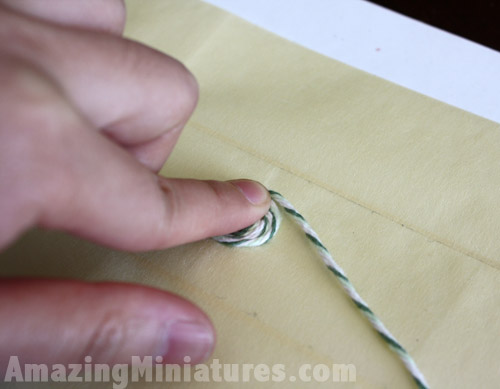 All the while, I used my finger to hold it down as I made the circular pattern with the twine.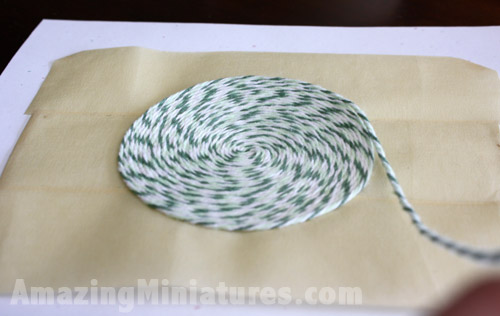 Above is the progress so far.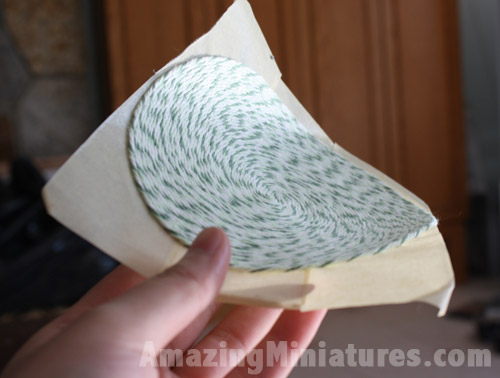 Pictured above is the size that I want it.
Step 3: Trim the excessive tape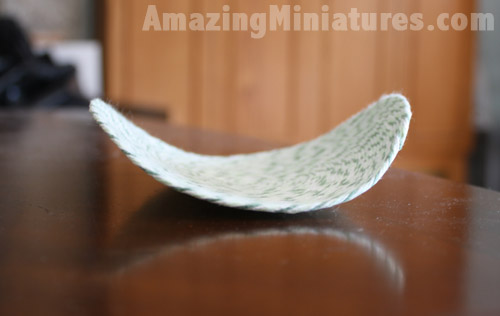 Here's what it looks like after I cut out my rug outline from the tape. The shape of the rug is held together by the adhesive.
At this point you will notice that the tape is not flat. In this case, we will go to the next step.
Step 4: Backing your rug with stiffer material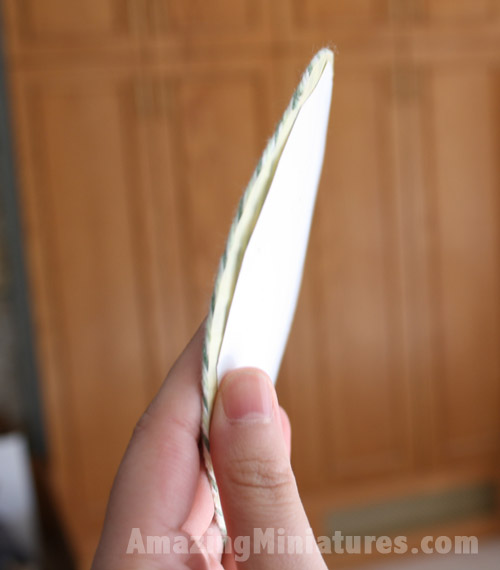 I only had cardstock at hand, so thats what I used. Other materials that will also work is cardboard (like from a cereal box) or even 1/16″ sheetwood will work as well. I used wood glue, but I've used tacky and even glue stick with success.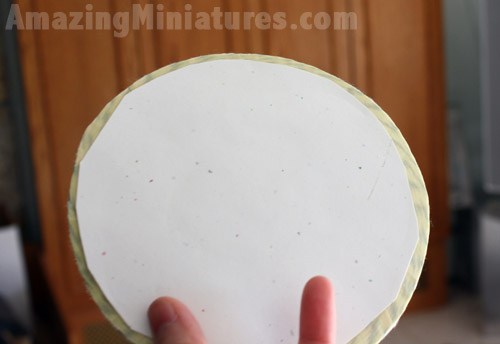 You want to get the circle as close to the edge as possible. I rushed through the process for this tutorial, so mine is pretty sloppy, and not as close to the edge as I would have liked.
Step 5: Flatten it
You will need to place your rug on a flat surface (like your dining room table) and some flat heavy objects (like a few hardcovered books), and place your rug in between those items and leave it for an hour or two, depending on how long it takes for the glue you used to dry.
I didn't take any pictures of this process, because it was pretty much a bunch of books on my dining room table, so there wasn't much to see. But here's the final product: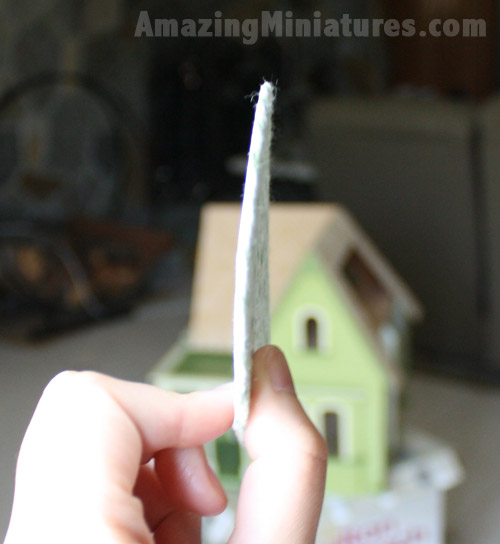 Nice and flat!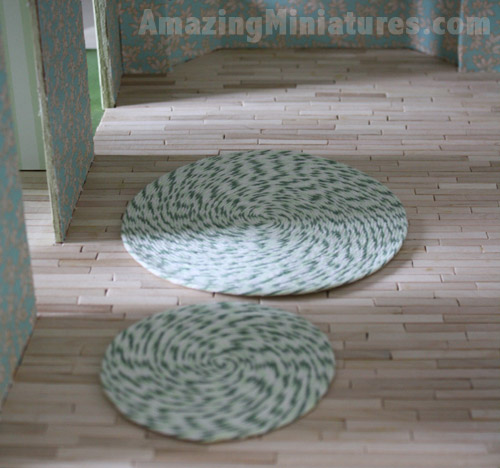 There we have it, simple rugs that took me less than 10 minutes to make (not including glue drying time).